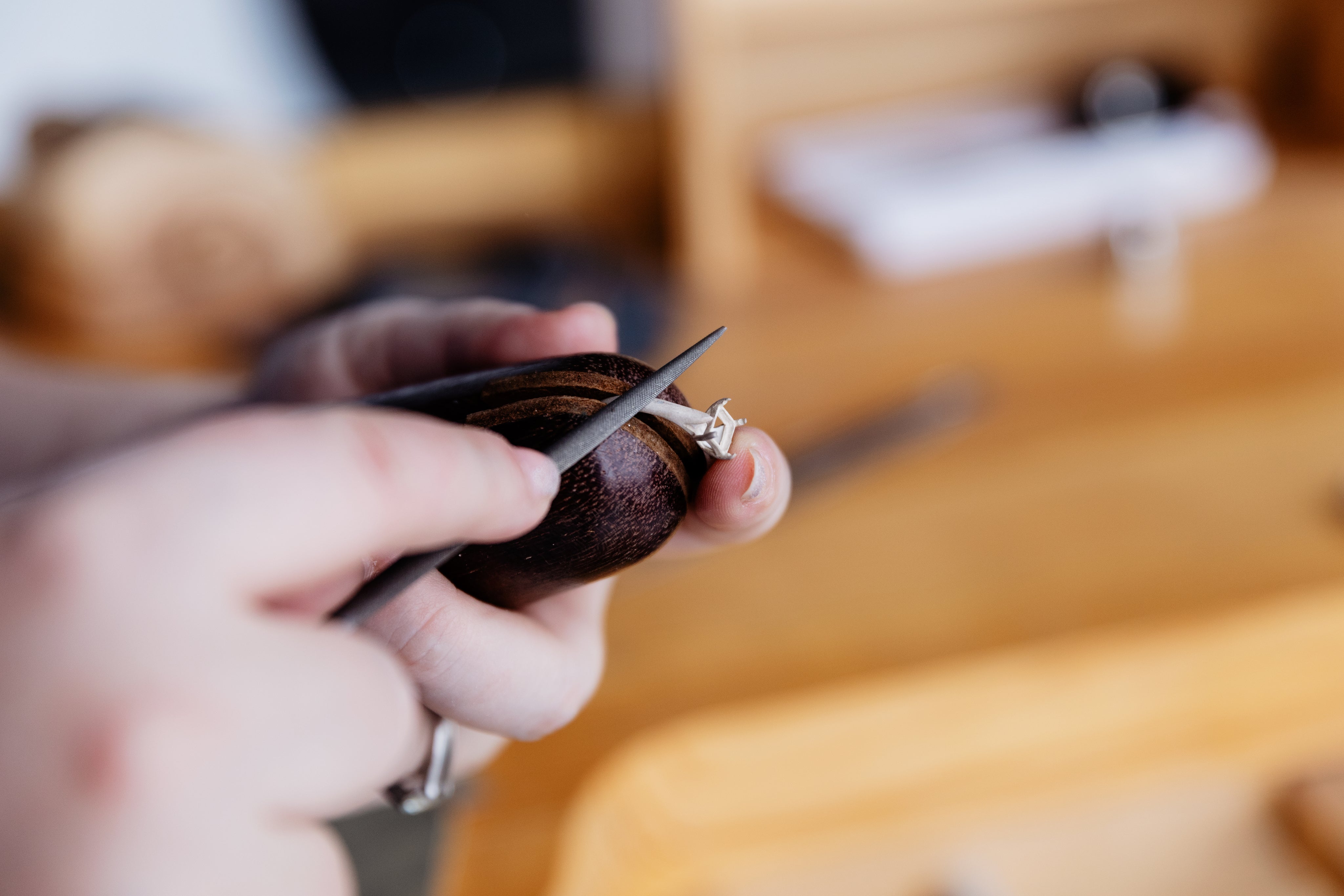 RADIANT FINE JEWELLERS IS A FAMILY BUSINESS WITH QUALITY & SERVICE ETCHED IN ITS HISTORY
For over 40 years, our founders have designed and imported elegant, stylish jewellery with an emphasis on quality and novelty.
As our second generation of the family continues the journey, we strive in maintaining old world traditions while implementing cutting-edge technology. Our commitment to the industry is engrained in our DNA with focus on product selection and exceptional service.
With a wide variety of precious stones, diamonds, and metals, along with traditional tools and contemporary aids, such as computer-aided-design (CAD) technology, our craftsmen have the means to design pieces that create memories for a lifetime.
Our range of expertise does not stop in the realm of precious stones and metals. Timepieces are another significant part of our business. We continually train and update our knowledge on new features introduced in every brand of watches we carry.
We understand the need to bring fun, trendy, and fashionable brands to the forefront. THIS IS WHY OUR PRODUCT LINE INCLUDES SUCH BRANDS AS ANIA HAIE, THOMAS SABO, AND UNOARRE, TO NAME A FEW.
We understand that purchasing jewellery can be an extensive experience. Our tradition of bringing quality products to our customers and providing the best customer service – for long after a piece leaves the store – aims to ease those fears. At Radiant Fine Jewellers customer satisfaction and quality craftmanship are the cornerstones of our business.